Here's the Logo that your embroider will need. It's an Vector graphic file (Adobe Illustrator) so don't open it in a photo program and save, as it will revert to a vector and they wont be able to use it.
download.php?id=153&f=4
As for a hull profile, there's this one on the Tartan37.com website: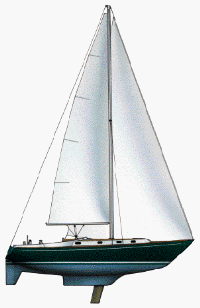 not sure they can do anything with it without redrawing it, but it's a nice drawing....